New York museum has new premises, a new chairman of the board and a renewed commitment to performance that will ensure the bands play on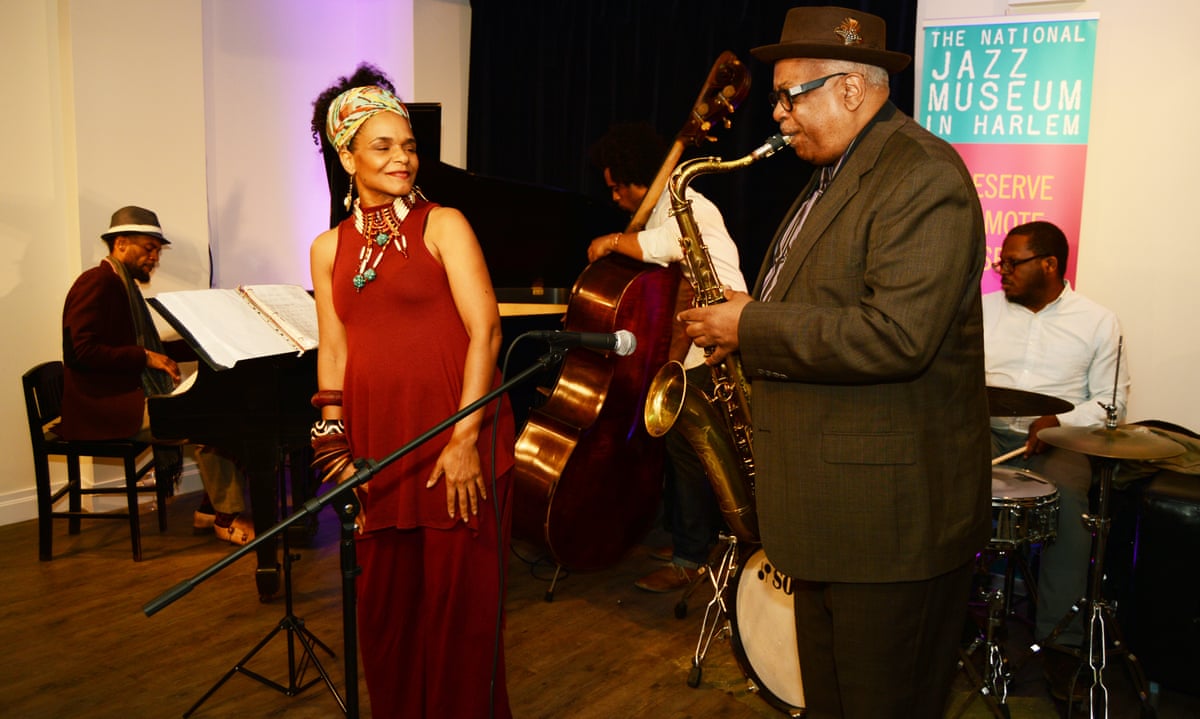 One of Tim Porters first projects as chairman of the board at the newly reopened National Jazz Museum in Harlem, in New York City, will be a series of talks and performances under the title Mies and Miles. The great modernist Mies van der Rohe; the great trumpeter Miles Davis. Porters programme will explore the links between architecture and music.
Daniel Libeskind, the architect of the new World Trade Center tower, said without music we could not have architecture, and without architecture we could not have music, said Porter, himself a jazz mandolinist of wide repute. Goethe said architecture was frozen music.
In the museums new space a permanent exhibit, Vibrations, furthers Porters point. It includes an enlargement of part of the score for Harlem Air Shaft by Duke Ellington, a piece which, Porter said, expresses in music sounds heard in or through a building in the museums own neighbourhood.
Its architecture into music, Porter said, in the same way that Bud Powell put the sounds of the Champs dlyses into A Parisian Thoroughfare.
He added: This music which we call jazz owes so much to Harlem, and in Harlem it set off vibrations that went off throughout the world.
The National Jazz Museum was founded in 1997 by Leonard Garment, who was both counsel to President Nixon and a professional jazz musician. It first operated from a fourth-floor space in East Harlem. After a long and sometimes difficult search for a new home, supervised by the saxophonist, pianist and jazz historian Loren Schoenberg, it has crossed to the other side of the island.
The new premises are on West 129th street, just off Malcolm X Boulevard and a couple of blocks from Sylvias Restaurant, the hallowed soul food joint where presidents and would-be presidents pay court. The museum has become, in Porters words, a lot more visible, ready to play an active part in a thriving Harlem arts scene.
A formal reopening was held this week. Attendees, Porter said, formed a whos who of the jazz world, including George Wein, founder of the Newport Jazz Festival, Mercedes Ellington, granddaughter of Duke, and the daughter of [jazz critic] Albert Murray.
The museum is an affiliate of the Smithsonian Institution, and can thus borrow from Smithsonian collections to document the history of jazz. But it has always seen performance, lectures and discussions as central to its role in keeping one of the 20th centurys dominant musical forms alive and thriving.
This new exhibition space weve got is not huge, Porter said, but its sort of the Goldilocks principle its just the right size for us and were able easily to separate exhibit space from performance space.
The performance piece of the museum extends throughout the age range. We have programmes for kids to get them interested in jazz and we have a programme that we do for seniors, who might otherwise be left out of the arts scene. We are involved with every age range in between.
The board of trustees now chaired by Porter includes the trumpeter Wynton Marsalis, the pianist and Late Show bandleader Jon Batiste and the documentary film-maker Ken Burns.
Among the exhibits in the new space are excerpts from the Savory collection, a horde of 70-year-old discs with a remarkable provenance and value that includes performances by Louis Armstrong, Billie Holiday, Count Basie and more.
The Savory collection is one of the prize jewels of the museum, Porter said. Its a collection of recordings that [sound engineer] William Savory recorded off the radio in the 1930s and 1940s performances that were not necessarily recorded anywhere else.
Savorys 12in and 16in discs could hold more music than standard commercial releases of the day: many contain unique takes on widely loved jazz standards. For example, there is a six-minute version of Body and Soul, by Coleman Hawkins.
Savory died in 2004. In 2010, the museum acquired his discs from his son. Some of the recordings were in good condition, some were not, some were one play away from disintegration. The savable has been saved; efforts to track down permissions to propagate it go on.
This is really a unique collection and we have been looking to ensure that this music gets out to the public, Porter said. We have been looking at ways of doing it online.
We have managed to get the permissions we need for certain pieces but when youve got a big band recording, theres a whole lot of people and theyve got a whole bunch of heirs. Yes, thats the tricky part
But now you can come into the museum and hear everything that is within the Savory collection. Its a major draw for us and it really distinguishes the museum.
The National Jazz Museum in Harlem is located at 58 West 129th Street, New York City. More details here.
Read more: http://www.theguardian.com/music/2016/apr/02/national-jazz-museum-harlem-mies-miles